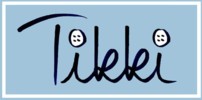 _______________________________________
Fabric Units
All fabrics are measured by the metre and sold in long quarter metre units unless otherwise stated.
(0.25m = 25cm = approx. 10")

Multiple units of the same fabric will be sent in one length.

If you rather receive the 25cm long units in fat quarters, please let us know in the order form message section at check out. The price will be the same as for a long quarter.

Please note that our fat quarters are
18" by approx. 21" (45cm by 56cm)

Our Fat Quarters are measured by the yard, as a "FQ" is a commonly used quilting term of this particular size!

FQ = 18" by approx. 21"
(45cm by approx. 56cm)

A fat quarter has the same area of fabric as a quarter of a yard but its shape is different. A fat quarter is half the length of a yard and half the width of the fabric, which is usually 112cm or 44", but may vary.

Another graphic to explain more quilting size terminology...

The measurements are approximate, as all fabric is ever so slightly different in width.

Please click the image for a larger view.
Thank you for visiting and please come back soon again.
________________________________________

© Copyright 2007 Tikki Limited
All Rights Reserved.
LONDON, UNITED KINGDOM