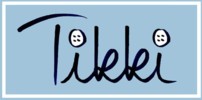 Quantity: Total:
________________________________________
Fat Quarter (FQ) Bundles
100% cotton patchwork quilt fabric
If you have any special wishes relating to the below or other bundles,
please do not hesitate to let us know in your online order form.
We will try our very best to match your requirements.
Pre-cut quilt fabric bundles
The Ultimate Rowan FQ bundle of quilt fabric 40 pieces with no repeats from Kaffe Fassett and Philip Jacobs. Price £150 Selection of fabrics may vary - subject to availability

The Ultimate 1930's FQ bundle

Quilt fabric 40 x FQ with no repeats from our thirties fabric collection. Price £150
The image is for illustration purposes only - the selection varies subject to current stock.

Far far Away quilt fabric by Heather Ross for Windham fabrics 9 x FQ bundle
(FQ = 18" x approx 21"). Price £29.50
Lecien Flower Sugar 8 x fat quarter bundle of patchwork quilt fabric
(FQ = 18" x approx 22"). Price £26
Loads of individual FQs and bundles in the shop - we have a huge selection!
Thank you for visiting and please come back soon again.
________________________________________
© Copyright 2008 Tikki Limitedd
All Rights Reserved.
LONDON, UNITED KINGDOM
Tikki Patchwork, 293 Sandycombe Road, Kew, Surrey (West London), England, UK